From
0.00
$
Explore and experience the natural gems of Southern Africa on the bike. Cycle from one tip of the largest Delta, the Okavango to the majestyTour Details
Overview
Trip Outline
Tour Includes
Tour Excludes
Gallery
Reviews
Booking
Notes
FAQ
Karibu, welcome! To Zimbabwe, here you will have a chance to see and experience the "Mosi O Tuya" " The Thunder which Smook", the Victoria Fall. On this tour, you will cycle out of the Victoria Falls following the middle Zambezi to Kariba Dam.
Itineraries
DAY 1: Victoria Falls
Date : 03/22/2020
Ilala Lodge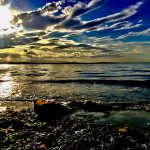 ---
Terminal: Main
---
Karibu Zimbwabwe.
Welcome to Victoria Falls, Zimbabwe. As you arrive at small international airport, Victoria Falls, pass through immigration and customs.  El Mundo Safari representative will meet you ready to transfer you to your hotel. 
Ilala Lodge B&B
---
Booked Through: El Mundo Safaris
---
Ilala Lodge Hotel is a family-run hotel that offers luxury and comfort in the heart of Victoria Falls, Zimbabwe. Nestled in attractive gardens, the well-appointed hotel is a mere eight-minute walk from Victoria Falls, one of the Seven Natural Wonders of the World. Ilala Lodge Hotel is ideally located and it is very easy for guests to access all the historical sites, restaurants and activities available in Victoria Falls. The friendly and attentive staff of this welcoming hotel makes sure that your visit is perfect in every way. The award-winning Palm Restaurant at Ilala Lodge Hotel is famous for its delicious gourmet cuisine and attracts guests worldwide. Diners can see the spray and hear the sounds of Victoria Falls, locally known as the 'Smoke That Thunders', while they enjoy the al-fresco dining under the starry African skies that the Palm Restaurant offers. Wild animals, such as warthog and impala, often graze on the hotel lawns and entertain guests during mealtime. Located on the Zimbabwean side of the mighty Zambezi River, Ilala Lodge Hotel is geographically the closet hotel to the magnificent Victoria Falls and is easily accessible to the town center. Explore the lush wilderness surrounding the town on a game drive, surf the rapids on a Zambezi River white-water rafting expedition, get your heart racing as you bungee jump off the Victoria Falls Bridge, or view the Falls from the exhilarating angle of Devil's Pools on the edge of the plunging water. You can also enjoy a legendary Zimbabwean sunset from the comfort of the elegant Ra-Ikane river cruisers. Ilala Lodge Hotel's Activities Desk makes it simple to plan your day.
DAY 2:Victoria Falls
Date : 03/23/2020
Ilala Lodge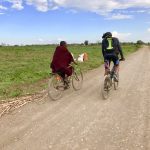 Sight Seeing Time: 6-9 hours
After good rest and relaxing brealkfast at the lodge.
In the morning, you will be collected at your hotel and taken on a guided tour of the Victoria Falls. Victoria Falls holidays and discovers the best time and places to visit. | Taking its place alongside the Pyramids and the Serengeti, Victoria Falls (Mosi-oa-Tunya – the 'smoke that thunders') is one of Africa's original blockbusters. And although Zimbabwe and Zambia share it, Victoria Falls is a place all of its own. Falls presents a spectacular sight of awe-inspiring beauty and grandeur on the Zambezi River. Options activities for extra payment; A helicopter flight or microlight flight over the falls provides a birds-eye view – and although only 13-minutes long – it is well worth the photographic opportunity.
Lunch Option-Look Out Cafe
It is perched 120m above the turbulent rapids of the Zambezi River, overhanging a giant chasm of the Batoka Gorge, just down from the iconic Victoria Falls Bridge which forms part of its spectacular backdrop. The semi open‐air café, apart from offering undoubtedly the best view in Victoria Falls, offers a range of refreshing beverages as well as a lively cocktail menu.
---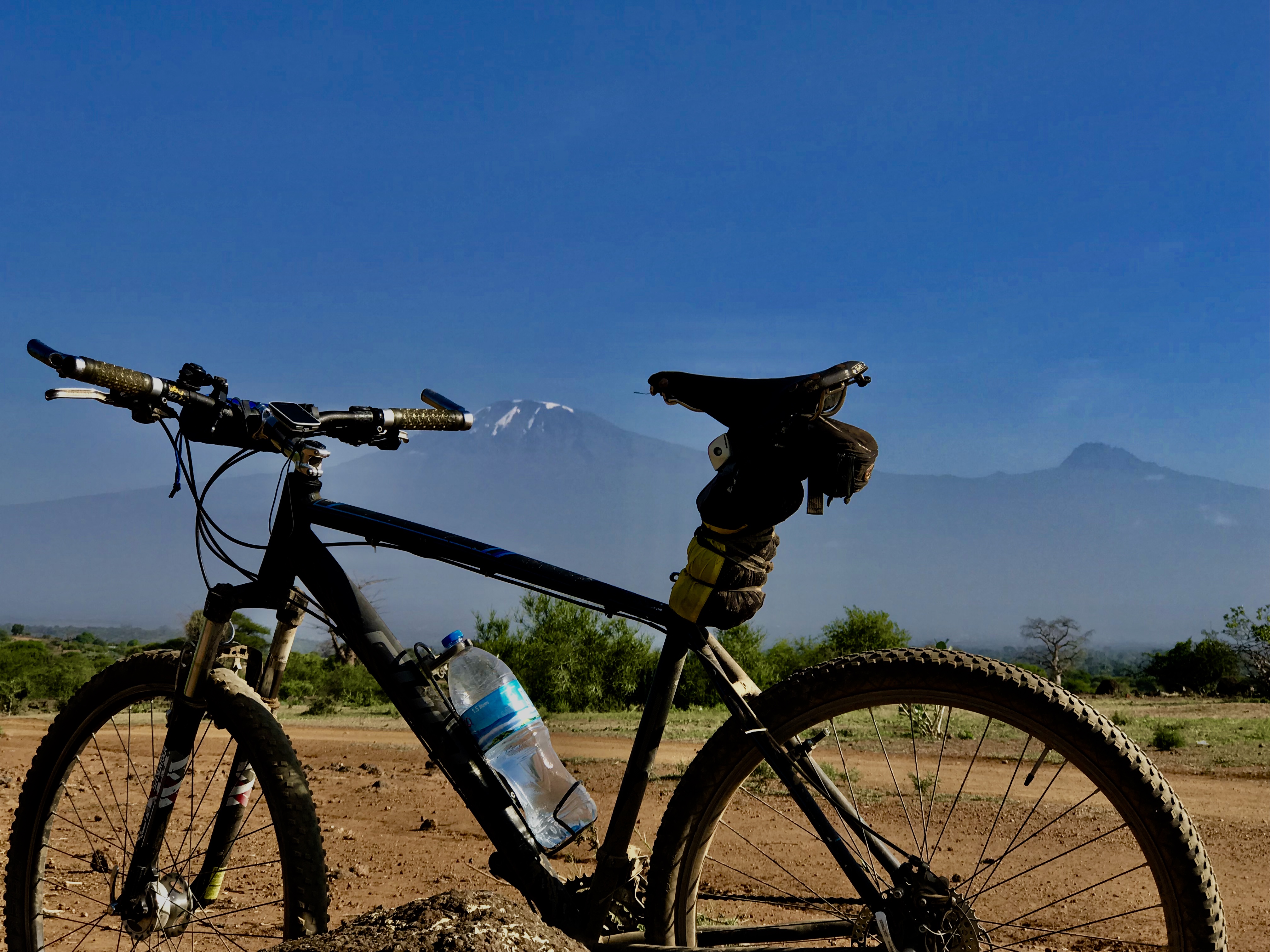 ---
DAY 3:Victoria Falls
Date : 03/24/2020
Ilala Lodge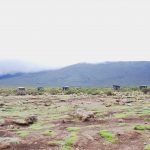 Today you can explore on your own while taking your time to get ready for the ride next day
---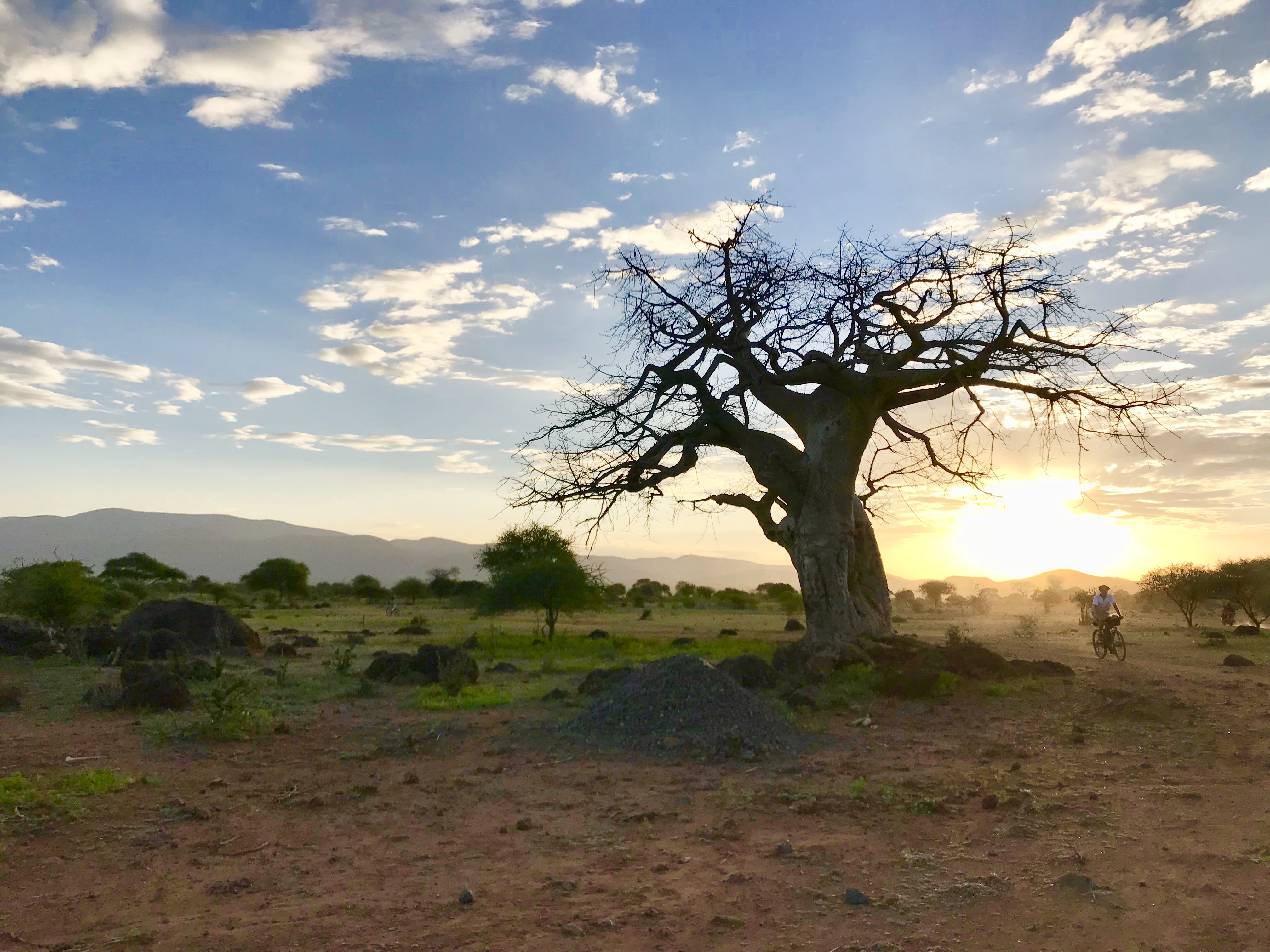 DAY 4: Hwange
Date : 03/25/2020
Hwange Camp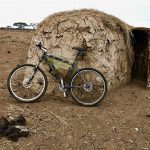 Biking Time: 6-8hours | Distance: 105km
After early breakfast, starting riding. Ride along the Hwange National Park crossing the rivers running towards the Zambezi. 
Dinner and overnight at Hwange Camp
< 
---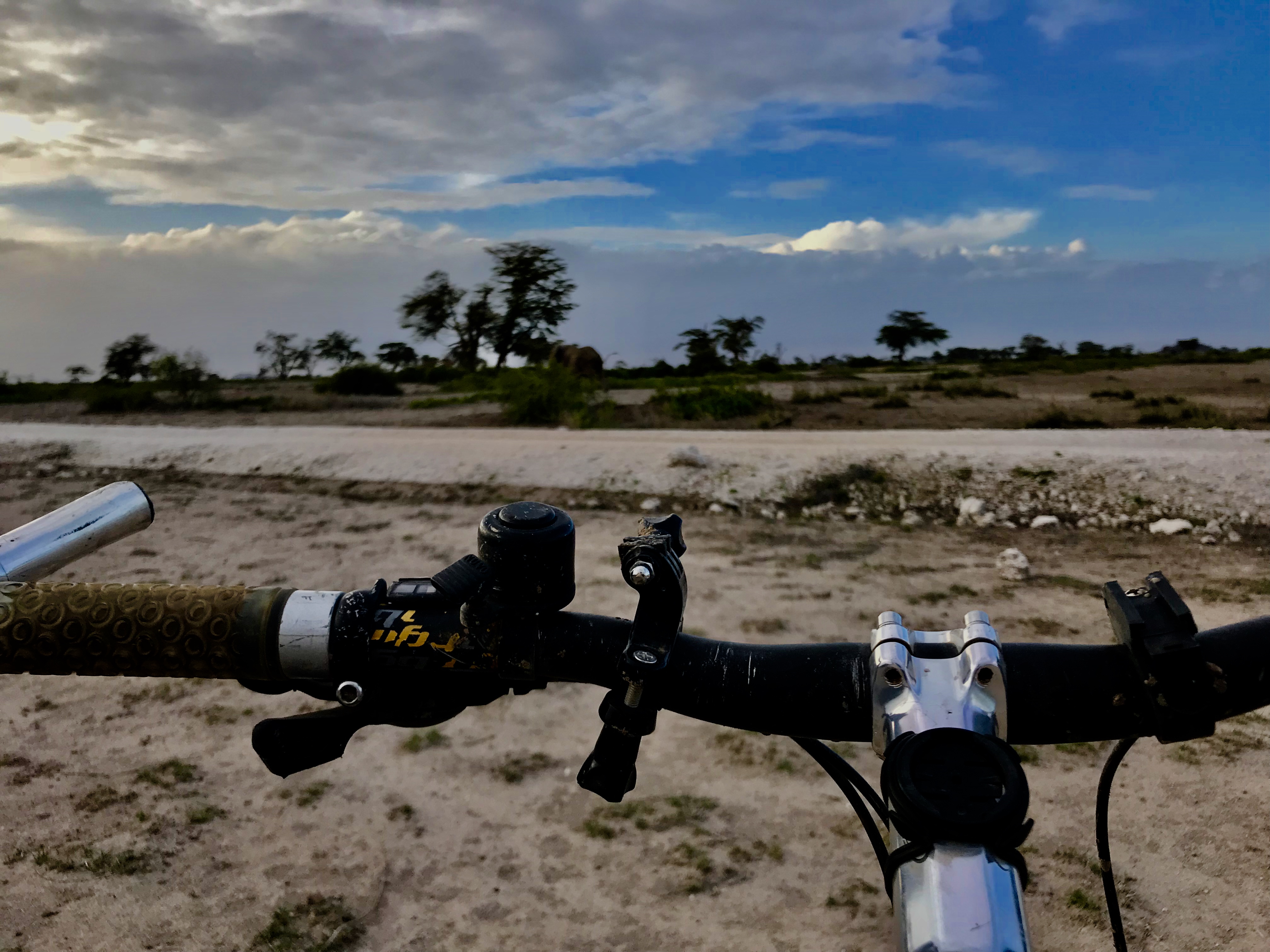 ---
DAY 5: Manjolo
Date : 03/25/2020
Manjolo Camp.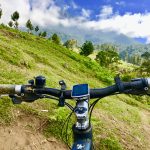 Mkuru Camel Camp
Biking Time: 6-7 hours / Distance: 95km
After early breakfast, starting riding. Meander with the road as it following the might Zambezi.   
---
---
DAY 6: Siabuwa
Date : 03/26/2020
Siabuwa Camp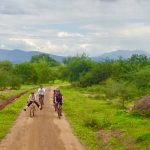 Biking Time: 6 – 7 hours / Distance: 90km
After breakfast start the ride, ride pass Sijarira forest to Siabuwa
---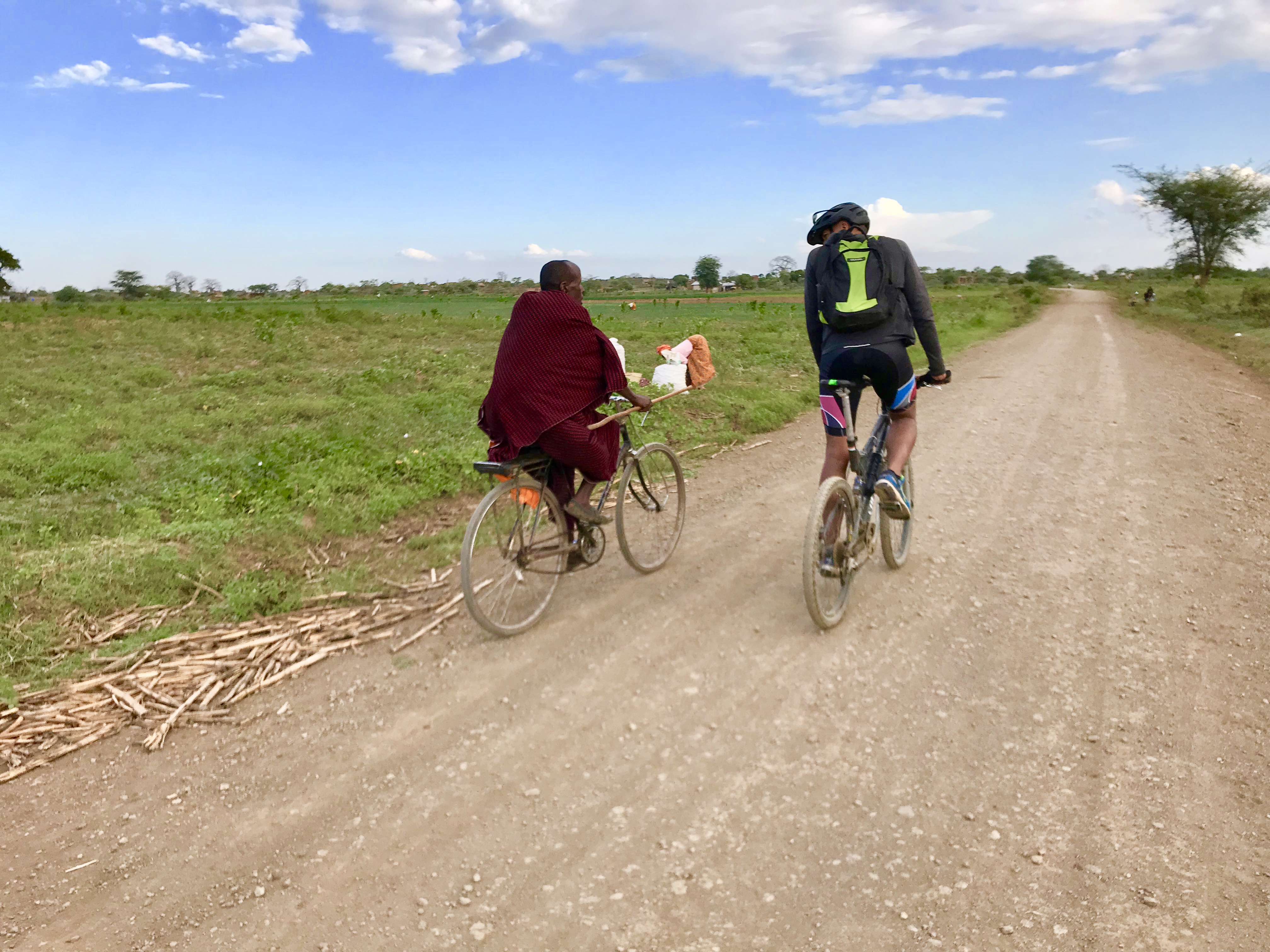 ---
DAY 7: Kariba
Date : 03/27/2020
Binga Kariba Camp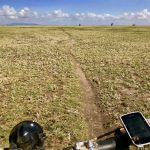 Transfer Time 4-5 hrs| Distance 450 km
Today you will transfer back to Victoria Falls by car
Dinner and overnight at Ilala Lodge
---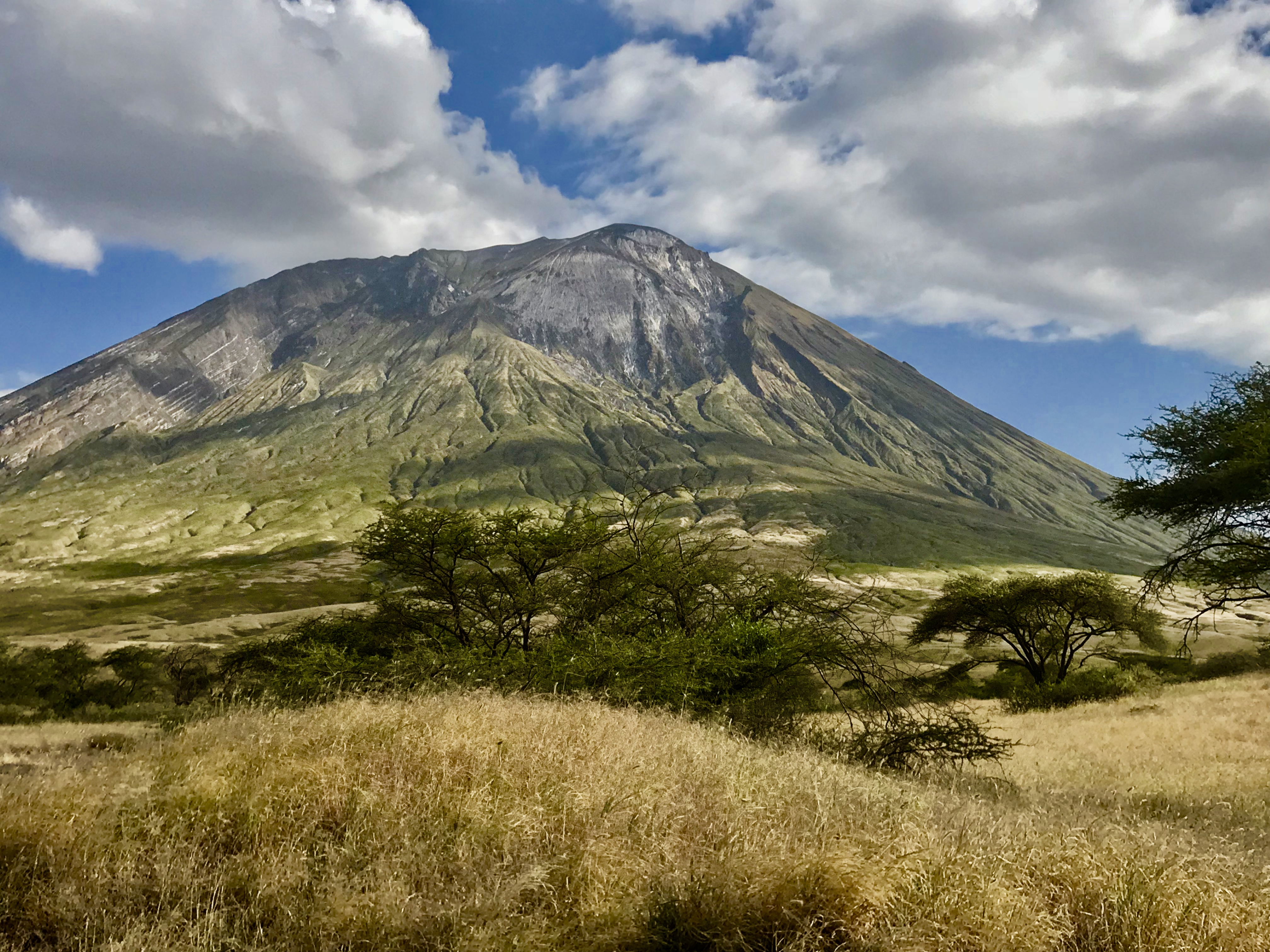 ---
Day 8: Victoria Falls
Date : 04/03/2020
Ilala Lodge
DAY 9: Victoria Falls
Date : 04/02/2020
Departure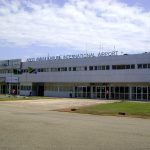 Departure
Depend on your flight time, drives to the airport for your departure flight.
---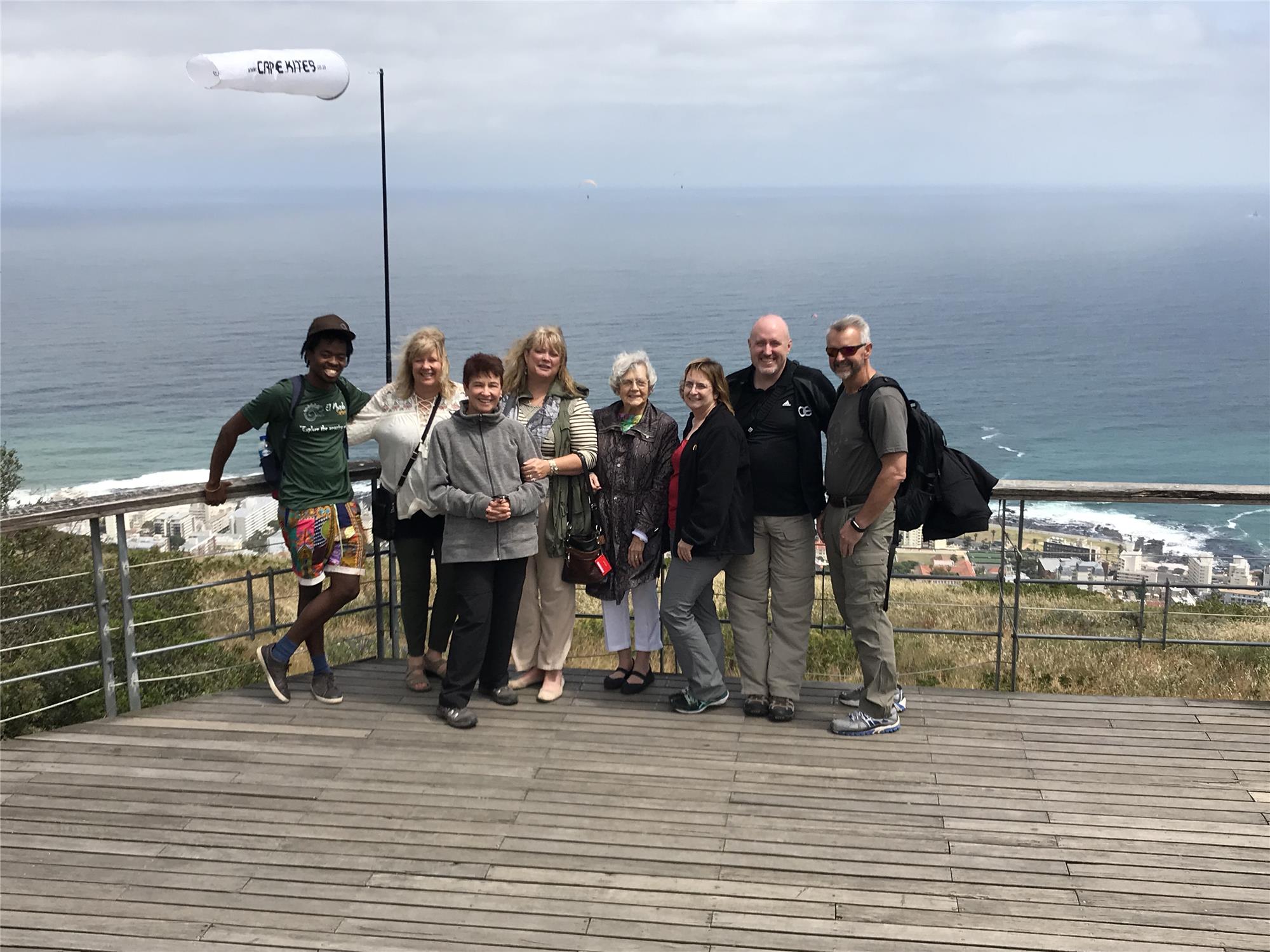 ---
Domestic/Intra Africa Flight
Transport from/to airport transfer
Accommodation
Park, camping fees
Mountain Bike
Professional English speaking guide(s), bike mechanic & chef
Water; tea and coffee with meals
Fees for Passport, Visa, or Immunizations
Meals and Expenses on the way Tanzania
Cost of Hospitalization or Evacuation
Flights
Increases in park fees where applicable
Personal equipment
Sleeping bag
Tips for guide(s), porters & cook
********Travel Insurance Highly Recommended********
Please note
: El Mundo Safaris (EMS) will attempt to adhere to this itinerary as much as possible. Any unforeseeable changes in fees, such as fuel surcharges, increased park fees or other fees that are out of EMS control, will be the responsibility of the guest. Some conditions (political, climatic, environmental, cultural, or wildlife migrations) may also necessitate changes in the itinerary. EMS reserves the right to alter any itinerary at any time, if necessary. We will attempt to notify participants of changes as far in advance as possible. Costs incurred by such changes will be the responsibility of the participant